---
03:44:03 - May 30 2016
I've extensively gone over SciFi Section and fixed up a lot of code. If any pages are experiencing any errors, please let me know.

Thank you.



Superior Sire


---
22:33:07 - Aug 03 2013
The honor system has been revised. Notable changes:

- Premium Members can hide honor comments.

- Honor and comments are auto-cleared after 30 days.

- Anonymous honor comments can be seen by Admins.

For a full overview of the honor system, see the Honor FAQ. Links are at the base of all honor pages.



Superior Sire


---
POPULAR MOVIES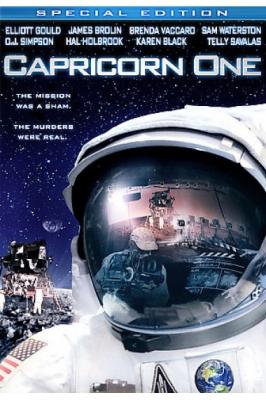 what if one of the greatest space adventures was really a hoax? The whole world is watching the first manned flight to Mars prepare. Suddenly its astronauts are taken from the craft to an abandoned desert hangar where NASA's director tells ... Full Descriptionthem their life-support systems have failed. Because the mission's success is crucial to future space programs, he orders them to take part in a simulated Martian landing as cameras roll. If they refuse, their families will be harmed. Elliott Gould, James Brolin, Sam Waterston, O.J. Simpson, Hal Holbrook, Karen Black, and Telly Savalas star.
The government attempts to fake a mission to Mars, but when the astronauts learn that part of the scenario includes a "tragic accident" on the way home, they attempt an escape. A forerunner of the non-stop action suspense movie with terrific aerial stunts and an all-star cast.

In order to protect the reputation of the American space program, a team of scientists stages a phony Mars landing. Willingly participating in the deception are a trio of well-meaning astronauts, who become liabilities when their space capsule is reported lost on re-entry. Now, with the help of a crusading reporter, they must battle a sinister conspiracy that will stop at nothing to keep the truth a secret.