---
04:44:03 - May 30 2016
I've extensively gone over SciFi Section and fixed up a lot of code. If any pages are experiencing any errors, please let me know.

Thank you.



Superior Sire


---
23:33:07 - Aug 03 2013
The honor system has been revised. Notable changes:

- Premium Members can hide honor comments.

- Honor and comments are auto-cleared after 30 days.

- Anonymous honor comments can be seen by Admins.

For a full overview of the honor system, see the Honor FAQ. Links are at the base of all honor pages.



Superior Sire


---
POPULAR MOVIES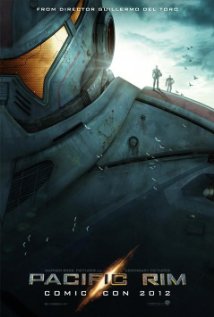 When an alien attack threatens the Earth's existence, giant robots piloted by humans are deployed to fight off the menace.

"When legions of monstrous creatures, known as Kaiju, started rising from the sea, a war began that would take millions of lives and consume humanitys resources for years on end. To combat the giant Kaiju, a special type of weapon was devised: massive robots, called Jaegers, which are controlled simultaneously by two pilots whose minds are locked in a neural bridge. But even the Jaegers are proving nearly defenseless in the face of the relentless Kaiju. On the verge of defeat, the forces defending mankind have no choice but to turn to two unlikely heroes-a washed up former pilot (Charlie Hunnam) and an untested trainee (Rinko Kikuchi)-who are teamed to drive a legendary but seemingly obsolete Jaeger from the past. Together, they stand as mankinds last hope against the mounting apocalypse."