---
23:33:07 - Aug 03 2013
The honor system has been revised. Notable changes:

- Premium Members can hide honor comments.

- Honor and comments are auto-cleared after 30 days.

- Anonymous honor comments can be seen by Admins.

For a full overview of the honor system, see the Honor FAQ. Links are at the base of all honor pages.



Superior Sire


---
01:13:43 - Feb 05 2012
New site toy here.

Discuss it here.



Superior Sire


---
POPULAR MOVIES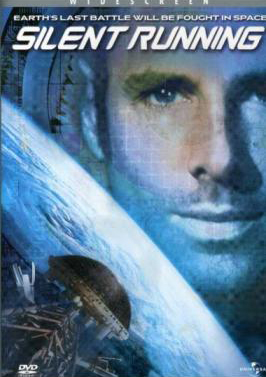 After creating many of the innovative special effects for 2001: A Space Odyssey, Douglas Trumbull tried his hand at directing, and 1971's Silent Running marked an impressive debut. (In addition to creating the visual effects for Close Encounters of the Third Kind and directing 1983's Brainstorm, Trumbull later turned to the creation of high-tech cinematic amusement park rides.) One of the best science fiction films of the 1970s, Silent Running stars Bruce Dern as Freeman Lowell, a nature-loving crew member aboard the Valley Forge, a gigantic spaceship in a small fleet that carries the last surviving forests of the Earth, which has fallen victim to overpopulation and ecological neglect.

Freeman's name reflects his nonconformist philosophy, which runs counter to the prevailing recklessness of his three ill-fated crew mates, who are eager to jettison their precious payload and return to the bleakness of Earth. Before they can sabotage the forests, Freeman does what he must, and spends the remainder of his mission with three robotic "drones" as his only companions, struggling to maintain his sanity in the vastness of space. Dern is superb in this memorable role, representing the lost soul of humankind as well as the back-to-nature youth movement of the 1960s and the pre-Watergate era. (Appropriately, Joan Baez sings the film's theme song.) A rare science fiction film that combines bold adventure with passionate social conscience, Silent Running will remain relevant as long as the Earth is threatened by the ravages of human carelessness.